Why You Should Use an MBA Admissions Consultant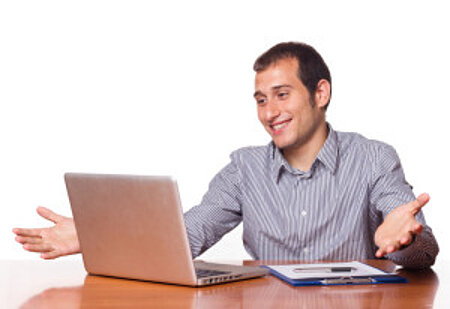 Setting out to pursue an MBA is a lofty, yet attainable, goal. Undoubtedly, you have many questions, concerns and even doubts about how you will accomplish this important mission in your life. Like any other subject of which you know little about, consulting with experts in a particular field can be extremely helpful and worthwhile toward setting you on the best path and answering all of your questions. Once you have decided to pursue an MBA, the first and perhaps most beneficial step you can take is to use an MBA admissions consultant to assist you with the application process.
Is an MBA admissions consultant worth the investment?

Because the first step in earning your MBA is applying to the schools of your choice, it is logical and advantageous to consult with MBA admissions experts. Most likely, applying to reputable business schools is something you have never done before. Would you drive a car without enlisting the services of a licensed driver to instruct you and critique your efforts? Of course not. So, why would you attempt to get into the best possible MBA program without guidance from experts in the field?

When you consider the potential success that your future holds once you have earned an MBA, the investment in professional assistance during the admissions process is the next logical step. Where you go to business school can make a significant difference in your earnings after graduation. The investment you make during the application process is essentially an investment in your future.

You will not get a second chance to make a great first impression.

MBA applications are all different. Unfortunately, there is not a universal application that you can submit to several schools at once. Instead, each application needs to be personalized and tailored in a consistent and persuasive voice. An admissions consultant who is experienced in the application process can guide you through this daunting task so you can be sure that you are making a great first impression on each and every application you submit.

How can an admissions consultant help?

A qualified MBA admissions consultant, like the ones at Manhattan Admissions, has years of experience. He or she can identify your strengths and help you communicate them in a way that can potentially help your application stand out in the crowd. By giving you an honest critique and constructive guidance on how to submit the best possible application to each business school, your consultant is ultimately assisting you in highlighting your unique qualifications and experience. This can mean the difference between getting accepted into the school of your choice, or not.

Without the professional guidance of a professional MBA consultant, your application could fall short of effectively communicating all of your strengths in the business world. In other words, you might be the best candidate for the program you desire, but the review committee will never realize that.
Pursuing an MBA can be a life-changing decision. Choosing to enlist the help of a professional admissions consultant can make a difference in the outcome of your efforts, and ultimately lead you down the road to personal and financial success. Don't leave such an important milestone to chance.