Choosing a School: What Kind of College is Right for You?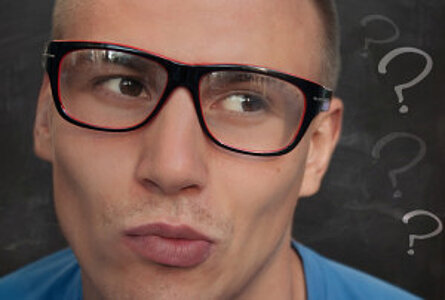 Choosing where and how to spend four years of your life pursuing a college degree may seem a bit overwhelming. How do you know which school is right for you? Is there really one school that can meet all your academic and personal requirements? Below are some important factors to consider when determining the best college for you.
Academic interests

One of the first places to begin is with your academic interests. Do you want to go to a technical school? Are you planning on becoming a teacher? What type of degree do you wish to pursue? If you can answer these questions, you can narrow down the type of schools to which you would like to apply. For instance, if you want to major in graphic design, search for art schools. If you want to become an accountant, search for schools with programs that focus on math and business.

Personal interests and campus life

In addition to your academic interests, personal interests often play a large role in selecting a college. What extra-curricular programs are offered? What are the opportunities for you to join committees or clubs? Research different aspects of student life so you can determine if a campus is right for you.

Geographic location: urban or rural setting?

Where a college is located has a big impact on the experience you will have while living there. Do you prefer a rural campus setting where everything you need is right on campus? Or, perhaps you like an urban locale so you can venture off-campus for a metropolitan experience on the weekends. Additionally, consider how far colleges are located in proximity to your home. Will you be able to get home easily during the holidays? Can you afford transportation during peak travel times? Or, would you like to be within an hour's drive from your family so you can visit on a regular basis, and vice-versa?

Your qualifications

If you have outstanding grades, have done well on standardized tests, and have generally been preparing for college for most of your high school career, then you may be qualified for the private four-year university of your choice. On the other hand, if you need to improve upon your academic record, a local community college may be a better option. You can always work hard and transfer to a four-year school later.

Admissions requirements

Once you have determined your own qualifications, you need to consider the admissions requirements of each school as well. What are the college's requirements for test scores, GPAs, essays? When are the deadlines for financial aid?

Finances and tuition

In today's challenging economy, the cost of college plays a significant role in determining where you will apply. If the school is a bit beyond your budget, find out if financial assistance is available and how much. Can your family afford to pay for the tuition and living expenses? Does the school have a work-study program? What kinds of jobs can you get on campus to help supplement the hefty price tag?

Do you prefer a large university or a smaller, more intimate setting?

Even if you have found the perfect program of study, and the tuition is within your budget, consider the environment in which you will be living. What is the student population? Is the school so huge that you will feel like a number? Or, is it so small that you may not get the same diversity or opportunities as you would on a larger campus? Ultimately, you have to feel comfortable in the environment in order to have a good overall experience.

Athletics – do you play a sport?

Are scholarships available for athletes in your sport? What are the eligibility requirements for incoming freshmen? Maybe you just want to attend a school with a Division I football team so you can participate as a loyal fan.
Once you consider what works for your academic needs and your family's budget, you can begin to research and narrow your options based on all the other factors. Only you can determine your own best criteria for selecting a school. But, if the process still seems a bit overwhelming, the college admissions experts at Manhattan Admissions recommend consulting with professionals who can help you move forward one step at a time.